Eearn

$67.48

Per Sale From Our Best Selling "Quantum Mind Power" System--Converting Over 4%
New Update (May 06 2008):
Affiliates earn $67.48 per sale on basic version, and $90.62 on premium vrsion.
More Affiliate Resources at
http://quantum-mind-power.com/Aff_2.htm
See The Real Results That Our Top Affiliates Get: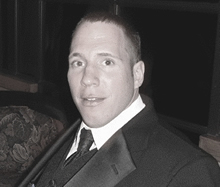 When it comes to affiliate management Song Chengxiang knows what to do.

This man gives you exactly what you need! When we worked with him on a successful campaign he updated me regularly, he showed me laser sharp conversion rates and he gave me plenty of ways to assist me to boost my conversion even more.

With this system we got a *stunning* 6% conversion rate, which is very good comparing it to other programs. This cooperation brought both all of us (Song, our list and us) great success. When Song has another promotion that matches the need of our customers, it's an instant 'yes' for me.

Pieter van der Gulik
Marketing parter
www.TheSelfEsteemSystem.com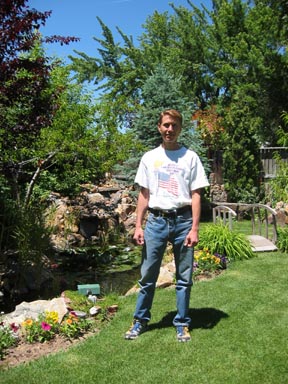 "I put out the Quantum Mind Power Promotion on August 25, 2006 and by September 1, 2006 I had made 46 sales. Each sale was $44.36 for me, so the total came to $2040.56! And the sales continued after that, but at a lower rate."

Christopher Westra
http://ICreateReality.com

(Note: Quantum Mind Power Commission has been raised to $67.48/Sale on 1st Jan, 2007)
If you are looking for a great JV opportunity then you need Song Chengxiang. He's got great e-mail copy, a great sale page, and most importantly a valuable professional product.

Quantum Mind Power is easily one of the most profitable ventures we've ever promoted. I've sent it to my subscribers twice and sold over 50 copies each times. And if I ever need help Song is there

. I HIGHLY recommend it.
Chris Rodriguez
www.Richdreams.com
Six Steps To Skyrocketing Your Quantum Mind Power
Commission
Step One: Sign UP Our Affiliate Program
visit: http://quantum-mind-power.com/affiliate_signup.html
Step Two: Listen to one of our best affiliates "Tellman Knudson", and see how he uses solo emails and autoresponders to make consistant commission from Quantum Mind Power.
This is Tellman Knudson calling from InstantADDSuccess.com and I've got to say that Song's Quantum Mind Power is an amazing product to promote for an affiliate promotion.



It converted at 4.2% for me

and I have a list of people with attention deficit disorder... It's a self-improvement list of people with attention deficit disorder, it converts like crazy for me.



I put e-mails into my auto responder series for a long term follow up and I sent out four e-mails in a row, four days in a row in order to get the maximum broadcast promotion out of this.
Song's marketing is amazing. His follow-up is incredible.

He has a tremendous product and the conversion is out of this world.

Anyone with a self-improvement list, I highly, highly, highly recommend you work with Song and Quantum Mind Power.

Its going to change your life, and it will definitely line your wallet with gold.

Tellman Knudson
www.InstantADDSuccess.com
Step Three: If you have a mailing list, send out the following emails to your list according to the schedule suggested.
Step Four: Add the following emails to your autoresponders so that every one of your new subscribers will receive them.
Autoresponder Series/Solo Emails
Autoresponder Email #1 (Day 1)
Autoresponder Email #2 (Day 3)
Autoresponder Email #3 (Day 4)
Autoresponder Email #4 (Day 6)
Autoresponder Email #5 (Day 8)
Step 5: Download the rebrandable free report, and send it to your list using the email copy below
Download the Rebranding files:
http://quantum-mind-power.com/Report.zip
Send out the email:
Step 6: If you are publishing a newsletter, reprint the following articles in your newsletter
Reprint Guidelines:

**Attention Ezine/Newsletter Editors - Blog/Website Owners**

Feel free to reprint the following articles in their entirety in your autoresponder, ezine or newsletter, or on your blog or website, as long as you do not modify the content and include our resource box.
Feel free to substitute your affiliate link in place of our link in the resource box.
=================================================================
Resource Box To Be Included In Each Article While Reprinting:
--------
Song Chengxiang is the author of popular online
ebooks "Rapid Manifestation" and "The Lost secrets of
Manifestation". His words have helped thousands of people
greatly change the quality of their lives and manifest
their true desires easily and effortlessly. He has recently
developed a powerful mind programming system- Quantum Mind
Power, with a top brainwave entrainment Engineer Morry
Zelcovitch. Check out this amazing new system and get a
FREE 5 part Quantum Mind Power ecourse at
http://www.quantum-mind-power.com/ezGaffurl.php?offer=clickbanknick&pid=1
=================================================================